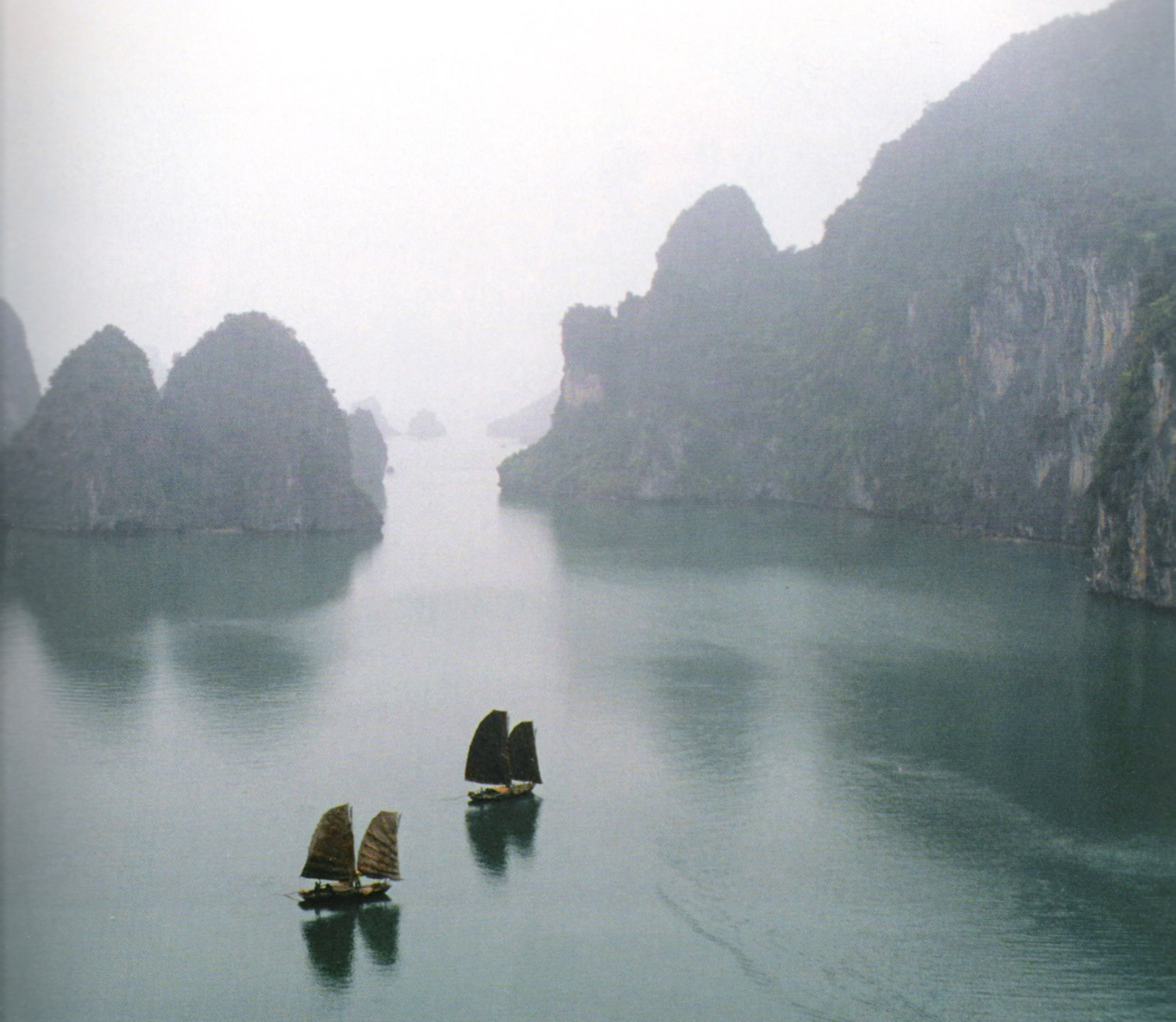 Leaving the backpacking feeling for a couple of days we booked at tour to Halong Bay and were picked up by a minivan that took us out to a junkboat. The sun was shining, the water was shimmering and the karstformations were magnificent. We soon realised we were in for a treat!
The junkboat left the harbour and while we headed off to the karstformations we got served an amazing lunch which gave us an opportunity to talk to the five other travellers on the tour. Among them was a vietnamese women that for the first time returned to Vietnam after fleeing to USA 40 years ago. It was intressting listening to her story and seeing how much living in the states had changed her.
The first day on the boat was spent on the topdeck, lying on sunchairs and beeing amazed by the scenery around us. We made stops for a cavevisit and one for climbing up one of the karstformations. The sun was already setting when we stepped into the kayaks and while we were out on open water we could see the sun go down and the full moon rise. Back on the boat we could enjoy the moon and the stars on the top deck while a warm breeze was blowing and some music was beeing played on a boat not far away.
Before returning to the harbour the second day we stopped for a swim. Diving from the junkboat into the turquoise, warm water was the perfect way to end the magical 24 hour tour on the south china sea.